Hunger Relief Federation
The Hunger Relief Federation of Wisconsin is a statewide association of independent food banks and food pantries, formed for the express purpose of mutual benefit in matters related to funding, resource sharing, and public policy organizing. Hunger Task Force is the founding member of the Hunger Relief Federation, bringing together free and local partners from across the state. The Hunger Relief Federation of Wisconsin aims to connect anti-hunger advocate partners throughout the state to engage and expand the Free, Local, Independent model.
Each local member of the Hunger Relief Federation of Wisconsin works to serve the specific needs in their community and has developed a comprehensive plan to combat hunger in their region. Together, federation members agree to maintain a healthy, robust network of free and local food banks and pantries focused on collaboration, building capacity, sharing resources, supporting local communities and food systems, and advocating for policies to end future hunger in the state of Wisconsin.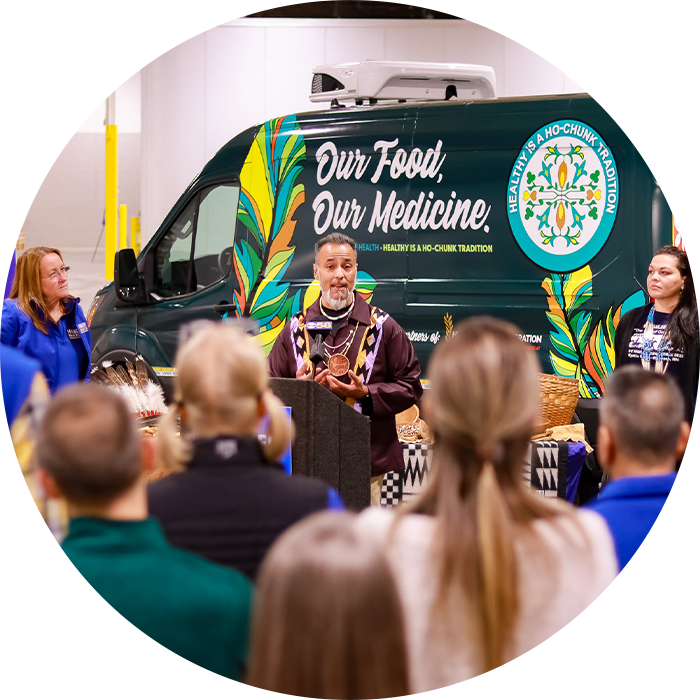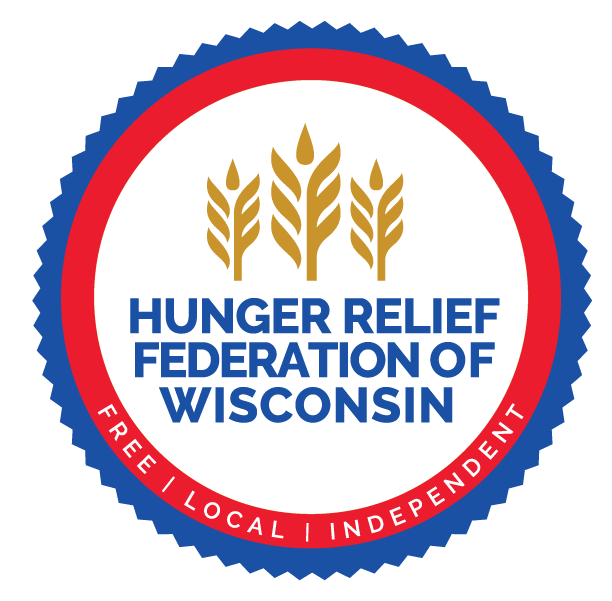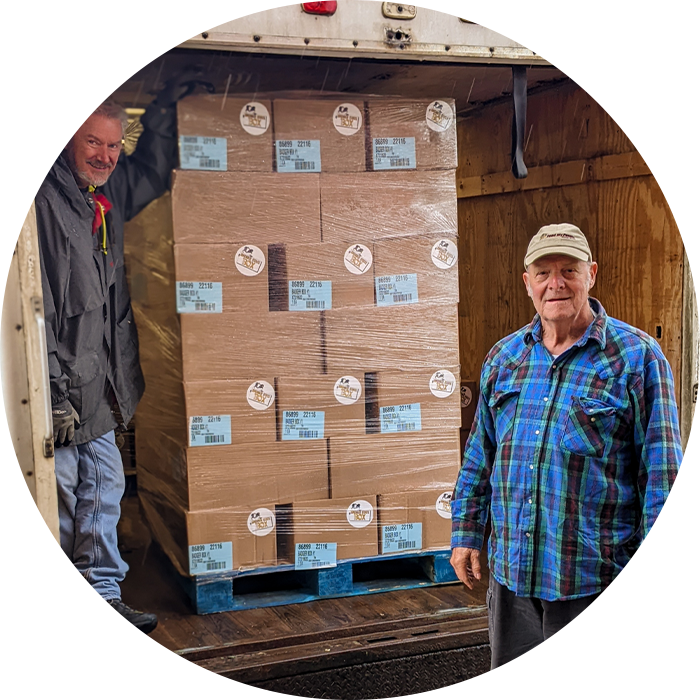 HRF Member Benefits:
Peer-to-Peer Network
Capacity building and technical resources
Anti-hunger policy updates
Training opportunities for volunteers, staff, and community
Food and fundraising network
Advocacy and outreach resources
Venues to communicate with policymakers
Leadership in strategy and message development
Identification and facilitation of sharing information, resources, and best practices
Training in best practices for handling food safely, determining need, providing qualified assistance, and preventing future hunger
Optional participation in the Hunger Relief Fund workplace giving campaign
HRF Member Expectations:
Serve the specific needs of your community
Develop a comprehensive plan to combat hunger in your region
Food is provided free of charge – do not charge clients or other organizations a membership or delivery fee
Food is not to be exchanged or bartered – do not require service clientele participation in a program of social work, employment or worship in exchange for food
Uphold the highest standards of ethical conduct
Comply with Federal and State Civil Rights compliance requirements
Provide the highest levels of service in all areas to address short and long-term solutions to hunger
Institute and maintain consistent operational practices of accountability for equitable distribution of food resources
Improve food security by referring service clients to existing community services
Support Federal supplemental food programs critical in stabilizing households with persistent food needs

Hunger Relief Fund
The Hunger Relief Fund of Wisconsin was created to raise awareness of hunger-related issues in Wisconsin. The Hunger Relief Fund offers a workplace giving campaign to solicit funding from public sector campaigns. Municipal, County, State and Federal employees can designate annual workplace gifts to any member organization of the federation, or the federation as a whole. Hunger Relief Fund members that are not members of another workplace giving federation are able to receive 100% of gifts designated to them through the Hunger Relief Fund. No money is used for administrative costs—Hunger Task Force is the administrative agent and donates all administrative costs.
Badger Box Program
Hunger Task Force launched a pilot food program called the Badger State Box, coordinating their deliveries to food banks, food pantries, and food distribution hubs across Wisconsin. This was made possible from ARPA funding granted by Governor Evers and the Department of Agriculture, Trade, and Consumer Protection (DATCP).
The Badger Box Program supports Wisconsin two-fold: purchasing products from local food systems and producers to support the local economy as well as providing high-quality, culturally relevant foods to low-income families throughout the state. 100% of the foods included in and with the box are produced or grown in Wisconsin with a strong emphasis on small and medium sized producers as its suppliers.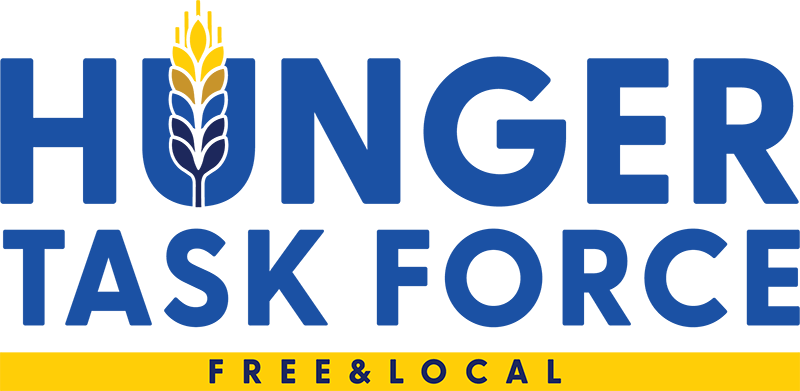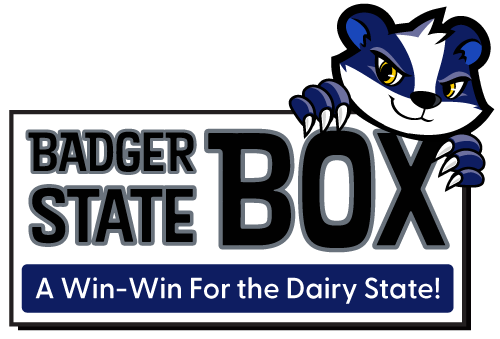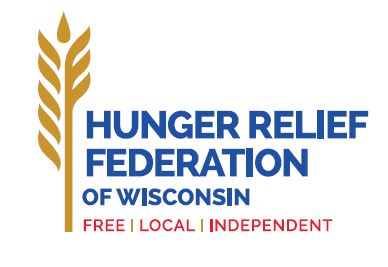 Getting Badger Boxes to Wisconsin Communities
Distribution has taken place through the Hunger Relief Federation of Wisconsin. Building on federal commodity program rules for distribution, these Badger Boxes are distributed once a month at either drive through distribution points or are stocked inside food pantries for client choice.
To support the HRF's distributions, Hunger Task Force has helped supply $4.9 million worth of infrastructure, refrigeration, vehicles, and warehouse equipment and supplies across the state. These purchases used ARPA granted funding to increase capacity of the Hunger Relief Federation Partners and enhance their efforts in their communities. The upgrades proved transformative to pantries statewide.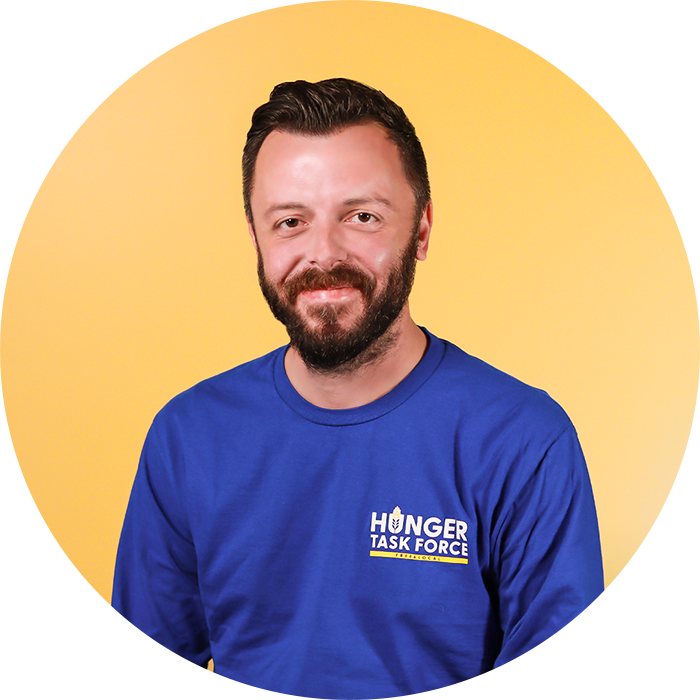 Brandon Savage
Hunger Relief Federation Manager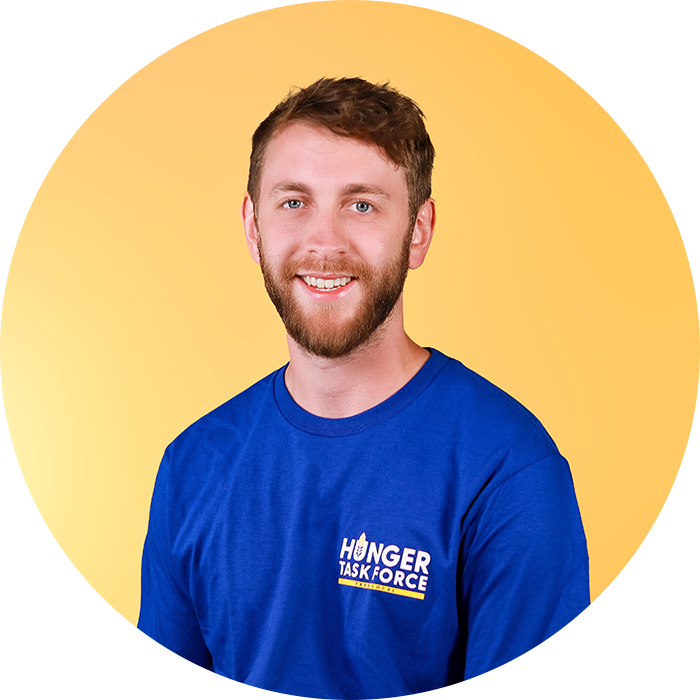 Mark Lisowski
Hunger Relief Federation Organizer