Spotlight: Hunger Task Force Stories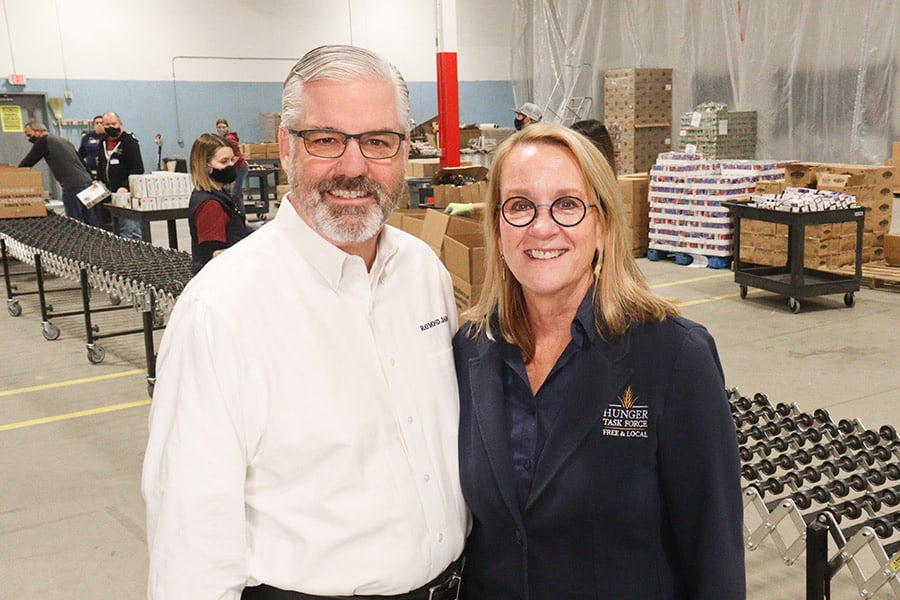 Early in his finance career, Gary Sievewright was taught by a mentor that you work hard, and you give back to your community. Now, as Senior Vice President of Investments and Complex Manager for Wisconsin at Raymond James & Associates, Sievewright has continued to live his live by this code. His passion for anti-hunger work has led him to be a vocal corporate advocate for Hunger Task Force for nearly 15 years.
read more
Hunger Task Force and our Mobile Market partnership with Piggly Wiggly was featured nationally on NBC Nightly News with Lester Holt on Wednesday, November 24, 2021. We are excited to share this "grocery store on wheels" model more broadly and are steadfast in our commitment to providing fresh options to food deserts – areas with limited access to affordable and healthy foods.
read more
As part of the Double Helping for Hunger campaign, for every double hit by the Brewers, Sargento Foods Inc. donated $200 to Hunger Task Force to help feed those in need this holiday season. After 258 doubles hit by the team in 2021, $51,600 was donated to the Milwaukee Food bank on behalf of the Brewers.
read more
This week, the Hunger Relief Federation received generous support from the Tavern League of Wisconsin (TLW). The league's $3,185 gift will be used to provide scholarships to Federation members for the 2022 Hunger Relief Federation Conference being planned for next fall.
read more
Summertime is a peak season for childhood hunger as students go without meals they would normally receive at school. To combat summer hunger, the federal Summer Food Service Program (SFSP) provides nutritious meals to children aged 18 or younger during the summer months. Hunger Task Force administers the SFSP in such a large and inclusive way that it's often dubbed the "Milwaukee Model."
read more
Explore this convenient, digital version of the Hunger Task Force Fall 2021 Newsletter! Read about our bountiful harvest season at The Farm, the innovative Stockbox DoorDash program for seniors, continued advocacy work across the state and how YOU can support the Hunger Task Force Mission virtually this holiday season.
read more