Spotlight: Hunger Task Force Stories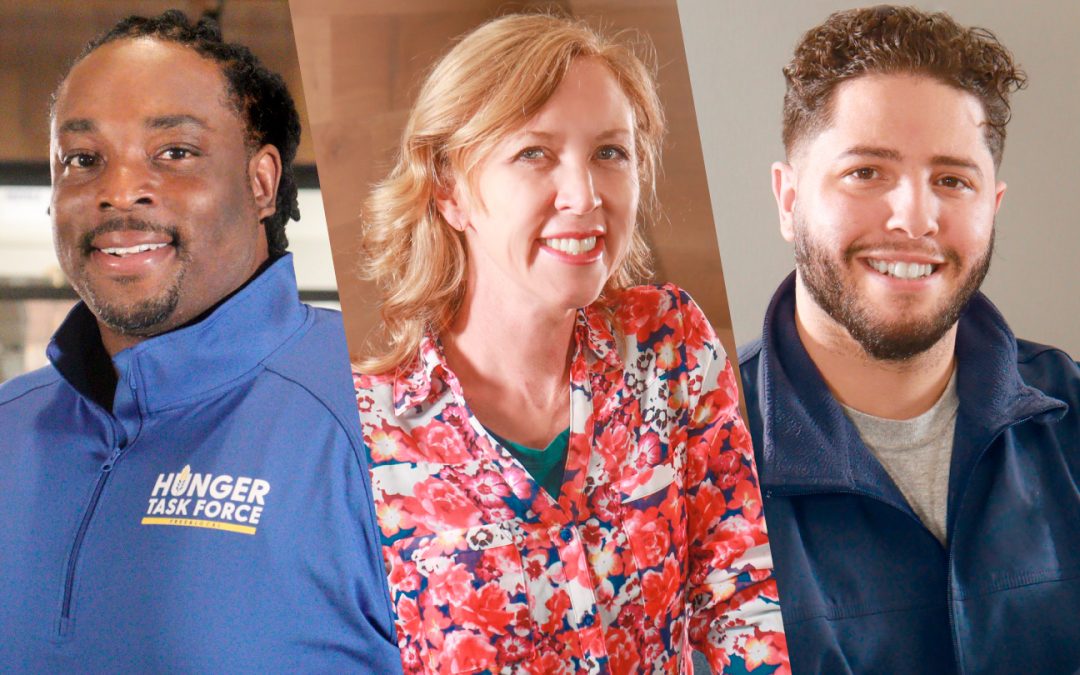 The principal strength of Hunger Task Force is its compassionate and committed staff. This month, Hunger Task Force is proud to announce the addition of three new faces to our Advocacy team. We are thrilled to welcome T.R., Tammy and Carlos.
read more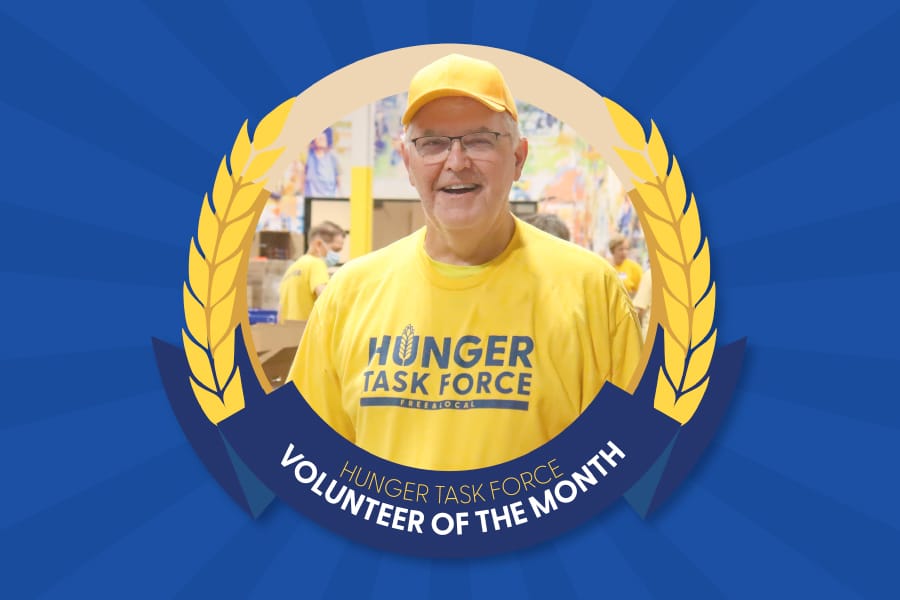 Each month Hunger Task Force is honored to recognize an individual or group who go above and beyond in their service to the organization. From food sorting and building healthy food boxes for seniors to helping individuals shop the Mobile Market and harvesting at The Farm, volunteers help Hunger Task Force feed people today and support our work in ending future hunger.
read more
Check out these great admission promotions and join in on summer fun while supporting hungry families in our community. Save the date and join Hunger Task Force at summer festivals and fairs this summer.
read more
Hunger Task Force and Outpost Natural Foods partner to launch 'Produce to the People' discount for FoodShare participants. Program provides 50% savings on fresh produce to shoppers when using FoodShare.
read more
Hunger Task Force doesn't just feed people in our community – we help along their health journeys, too. Hunger Task Force offers a robust Nutrition Education Program committed to providing useful tools to sustain a healthy lifestyle. Check out the Spring 2022 edition of our Nutrition Education Quarterly. Explore this seasonal publication for helpful tips on healthy eating, cooking skills, budget-friendly shopping and ways to fit physical activity in your day.
read more
Explore this convenient, digital version of the Hunger Task Force Spring 2022 Newsletter! Read about the exciting move to our new West Milwaukee headquarters, Harley-Davidson's renewed commitment to The Farm, Hunger Task Force's growing FoodShare outreach efforts, the launch of the Badger Box and more!
read more
Palermo's Pizza again partnered with Hunger Task Force for the annual Easter Baskets for the Hungry program. Hunger Task Force worked with its local pantry network to identify 500 families in need who will be recipients of the Easter Boxes and coordinated a drive-thru distribution at the new West Milwaukee headquarters.
read more
Explore this convenient, digital version of the Hunger Task Force Summer 2022 Newsletter! Read about the planting and harvesting of culturally appropriate foods at The Farm, the expansion of the Badger Box program, Summer Meals options for local kids and much more.
read more
All summer long, kids and teens (18 and under) are invited to "Meet up And Eat Up" at more than 115 meal sites throughout Milwaukee County. With the support and collaboration of several community organizations, Hunger Task Force celebrated the kickoff of the Milwaukee Summer Meals Program at Southgate Playfield.
read more