Spotlight: Hunger Task Force Stories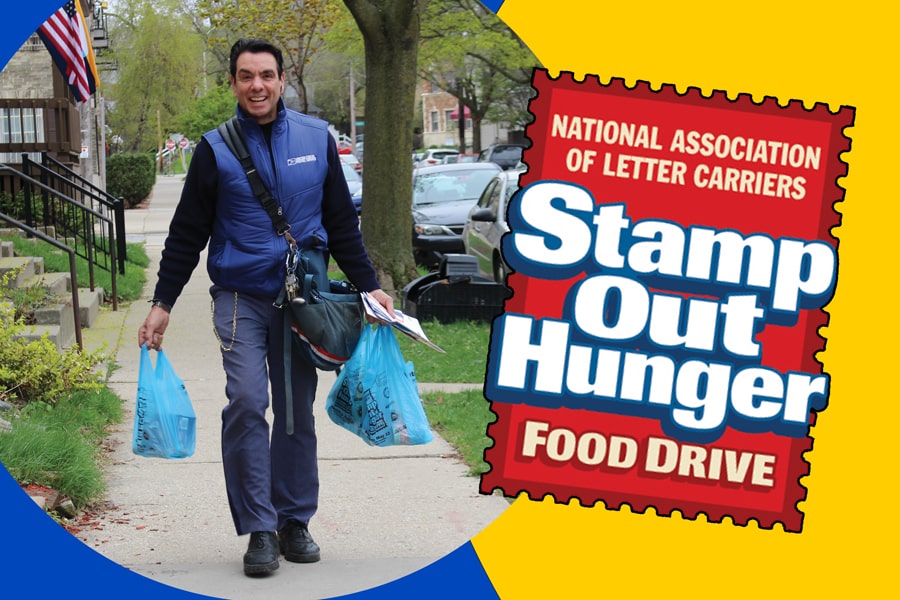 After being cancelled the last two years due to the COVID-19 pandemic, the nation's largest single-day food drive returned this month. The National Association of Letter Carriers (NALC) Stamp Out Hunger campaign, ordinarily the second Saturday in May, is happening right now – virtually! Founded in the mid-1990s by the NALC, Stamp Out Hunger was created in response to the poverty letter carriers saw each day through their service routes.
read more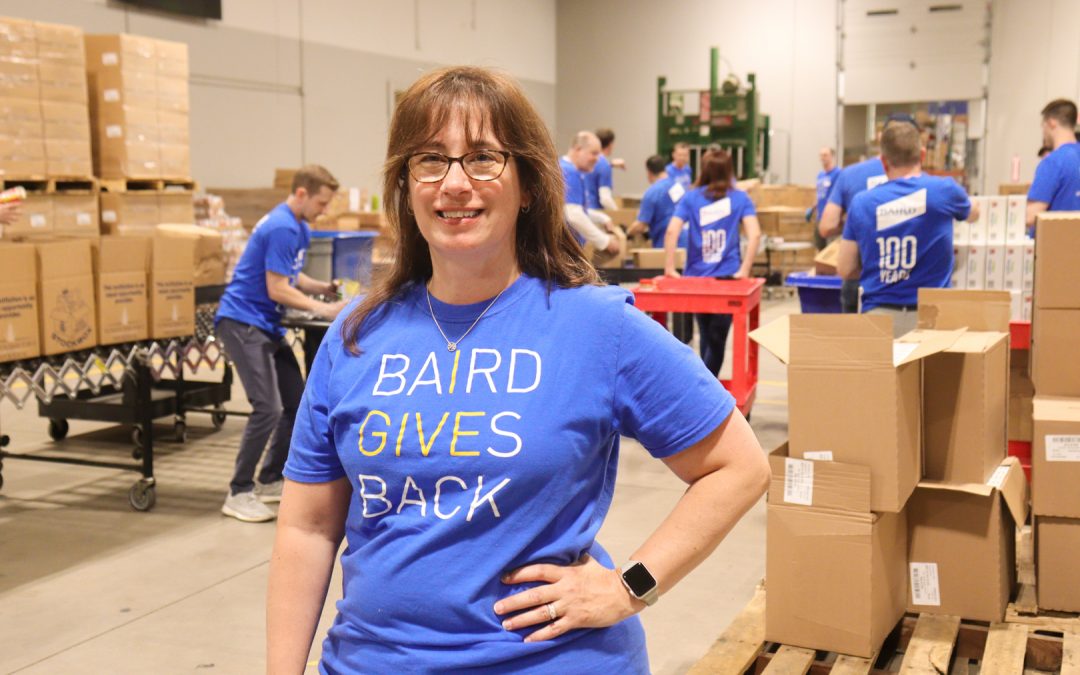 This year, nearly 100 Baird volunteers assisted Hunger Task Force during Baird Gives Back Week. Employees donning their signature blue tees volunteers in teams at the Hunger Task Force Farm and Volunteer Action Center.
read more
2021 was a record-breaking year at The Farm with over 500,000 lbs. of locally-grown fruits and vegetables harvested and  distributed to Milwaukee's hungry, providing an important source of healthy nutrition for thousands in our community.
read more
March 7-11 is National School Breakfast Week, and we are celebrating the incredible school nutrition staff across Wisconsin and their commitment to ensuring that students start their day well fed and ready to learn.
read more
Hunger Task Force has fully moved its food bank and operations to a new headquarters at 5000 W. Electric Avenue in West Milwaukee. The 120,000-square-foot facility will now serve as the single, central site for all Hunger Task Force's operations, including emergency food distribution, volunteerism, food donations, advocacy and community engagement.
read more
The Food and Nutrition Service (FNS) of the U.S. Department of Agriculture (USDA) and the U.S. Citizenship and Immigration Services (USCIS) of the U.S. Department of Homeland Security want to make sure that everyone who qualifies for nutrition assistance gets that help. Applying for or receiving SNAP does not make you a public charge and will not affect immigration status.
read more
In preparation for relaunching a Voices Against Hunger newsletter, we sat down with Matt Stienstra, FoodShare Program Manager and former Advocacy Campaign Manager at Hunger Task Force. Matt discusses the importance of FoodShare and shares advice for accepting the responsibility of taking on and leading a citizen advocacy group.
read more
Hunger Task Force and Outpost Natural Foods partner to launch 'Produce to the People' discount for FoodShare participants. Program provides 50% savings on fresh produce to shoppers when using FoodShare.
read more
Hunger Task Force doesn't just feed people in our community – we help along their health journeys, too. Hunger Task Force offers a robust Nutrition Education Program committed to providing useful tools to sustain a healthy lifestyle. Check out the Spring 2022 edition of our Nutrition Education Quarterly. Explore this seasonal publication for helpful tips on healthy eating, cooking skills, budget-friendly shopping and ways to fit physical activity in your day.
read more