Double Helping for Hunger
The Milwaukee Brewers and Sargento Cheese are teaming up to support hungry families in Milwaukee, just in time for baseball season.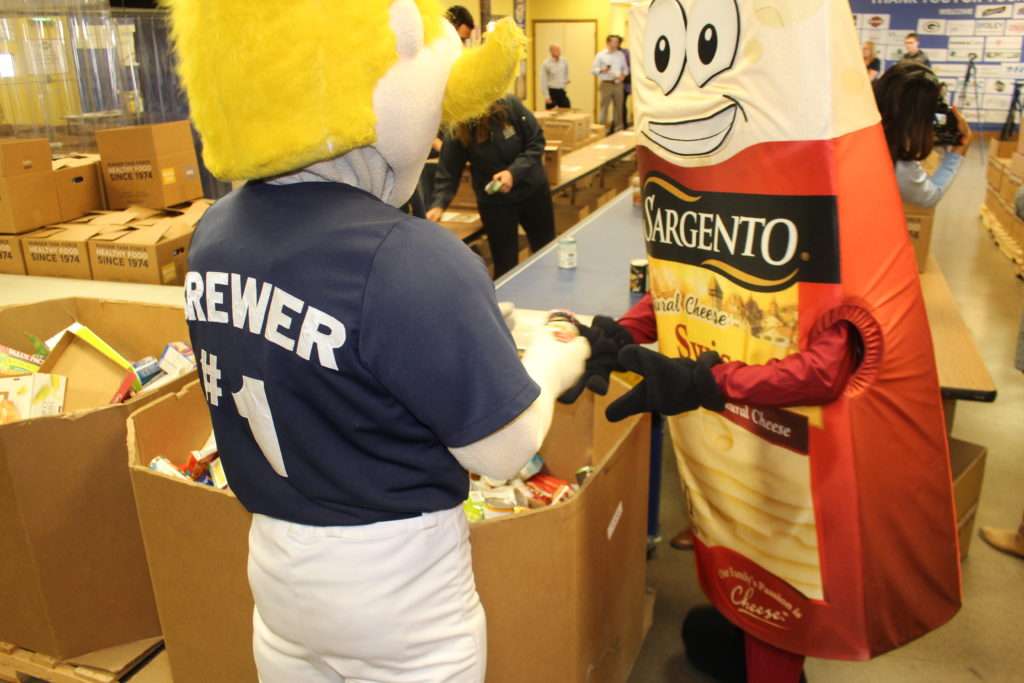 NEW this year, every time the Milwaukee Brewers hit a double, Sargento donated $200 to Hunger Task Force! Hunger Task Force works with the Brewers Community Foundation each year during the Drive Thru Food Drive at Miller Park, and Sargento Cheese is a long-time partner.
We're cheering on the Brew Crew to continue pushing their average 150 doubles per season to help fight local hunger. It's a win-win for Wisconsin's favorite baseball team and some delicious cheese from the dairy state!
But that's not the only big news. Thes season, Brewer outfielder and reigning National League MVP Christian Yelich is joining the partnership. We're excited to have "Yeli" lend his support—and his bat—to the cause this year.
Go Brewers!