Food For Families – Local tradition, Growing Impact.
Food For Families is Hunger Task Force's signature holiday food drive, sponsored by Johnson Controls. From October 1 – December 31, local businesses, schools, organizations and families host Virtual Food Drives to help raise funds for nutritious foods for hungry families and children in Milwaukee.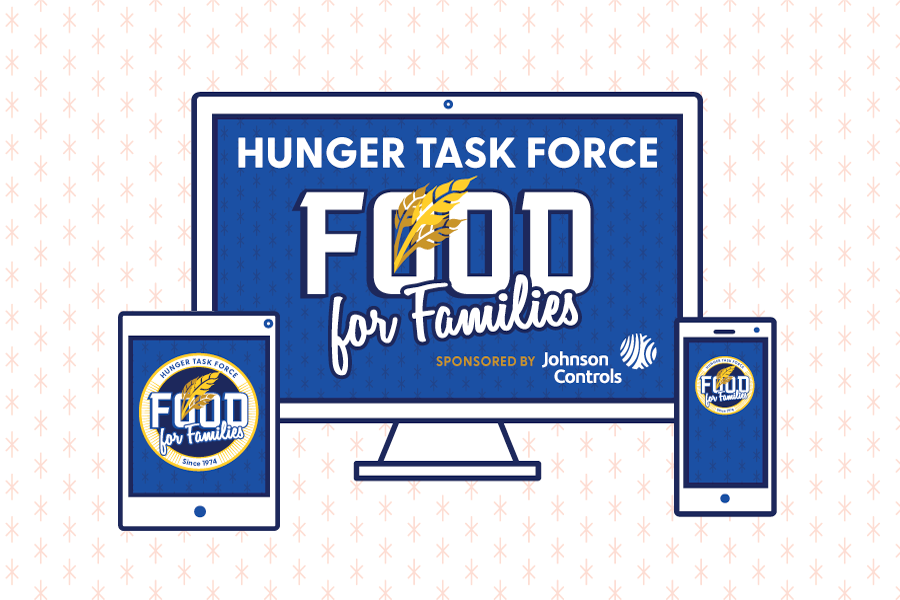 The first Food For Families campaign was launched over 40 years ago by WISN 12 in partnership with Hunger Task Force. Food was collected in barrels throughout the community and Hunger Task Force took the lead to distribute the food to local pantries and meal programs.
Over the years, the campaign efforts expanded to include grocery stores, schools, places of worship, service clubs and coordinated community-wide efforts. Johnson Controls came on as sponsor in 2006 and has provided steadfast leadership ever since. WISN 12 began hosting an annual phone bank in 2012, which raises hundreds of thousands of dollars to support Hunger Task Force alongside the community's hundreds of food drives.
In 2020, the first ever Virtual Food For Families was launched in response to the COVID-19 pandemic. Local businesses and groups hosted virtual food drives, which were shared and supported across the entire country, helping to feed more families than ever during one of our most challenging times.
As Milwaukee's Free & Local food bank, Hunger Task Force delivers all food donations to the hungry absolutely free of charge.