To assure the safety and health of staff, volunteers and the emergency food network, Hunger Task Force is cancelling all scheduled volunteerism starting Tuesday, March 31 until the Safer at Home Executive Order is lifted. Hunger Task Force will utilize staff only to maintain food banking operations.
Hunger Task Force values volunteers as our most appreciated resource. Nonetheless, it is our responsibility to mitigate the spread of COVID-19 to the best of our ability.
Food Sorting
Join Hunger Task Force's most popular and fast-paced volunteer activity — food sorts! Sort donated food so it is ready to be delivered to the hungry.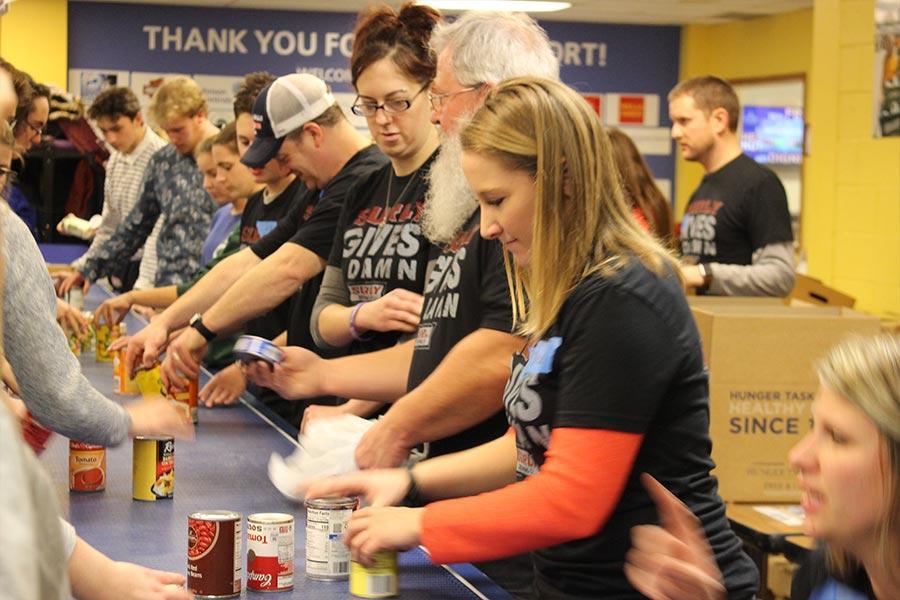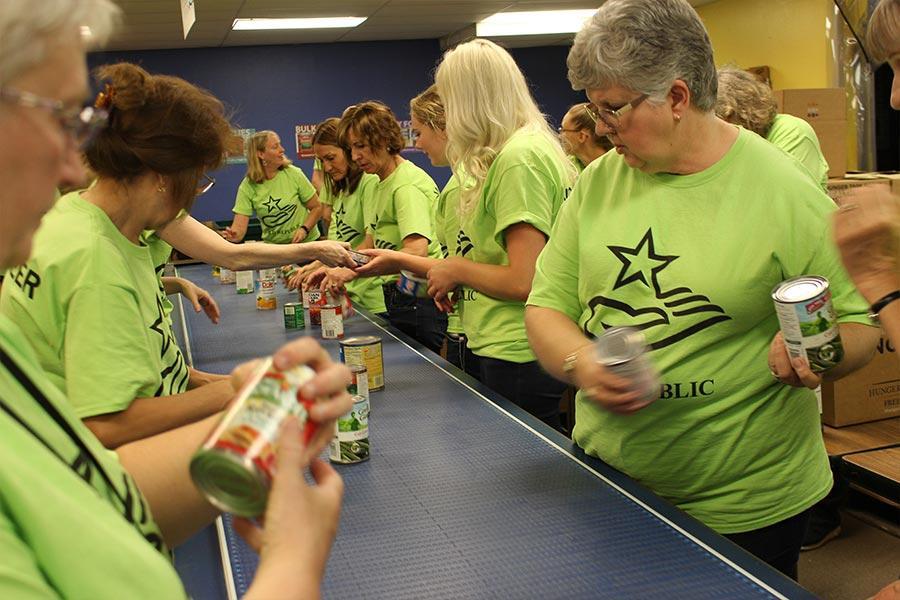 Where: Food Bank, 201 S. Hawley Court, Milwaukee (just south of I-94) / INDOOR
When: January – March / May-September | Monday-Saturday | Various 3-hr shifts
How Many: Individuals and Groups (25-30)
Who: Volunteers must be 16 years or older, or may be age 12-15 with a
chaperone. All volunteers must also be able to lift 30+ pounds; plan for lifting,
twisting and bending; and stand for long periods of time.
Apply to volunteer as an individual or group below. This application can
be used for all Hunger Task Force volunteer activities.