Food Sorting
Join Hunger Task Force's most popular and fast-paced volunteer activity — food sorts! Sort donated food so it is ready to be delivered to the hungry.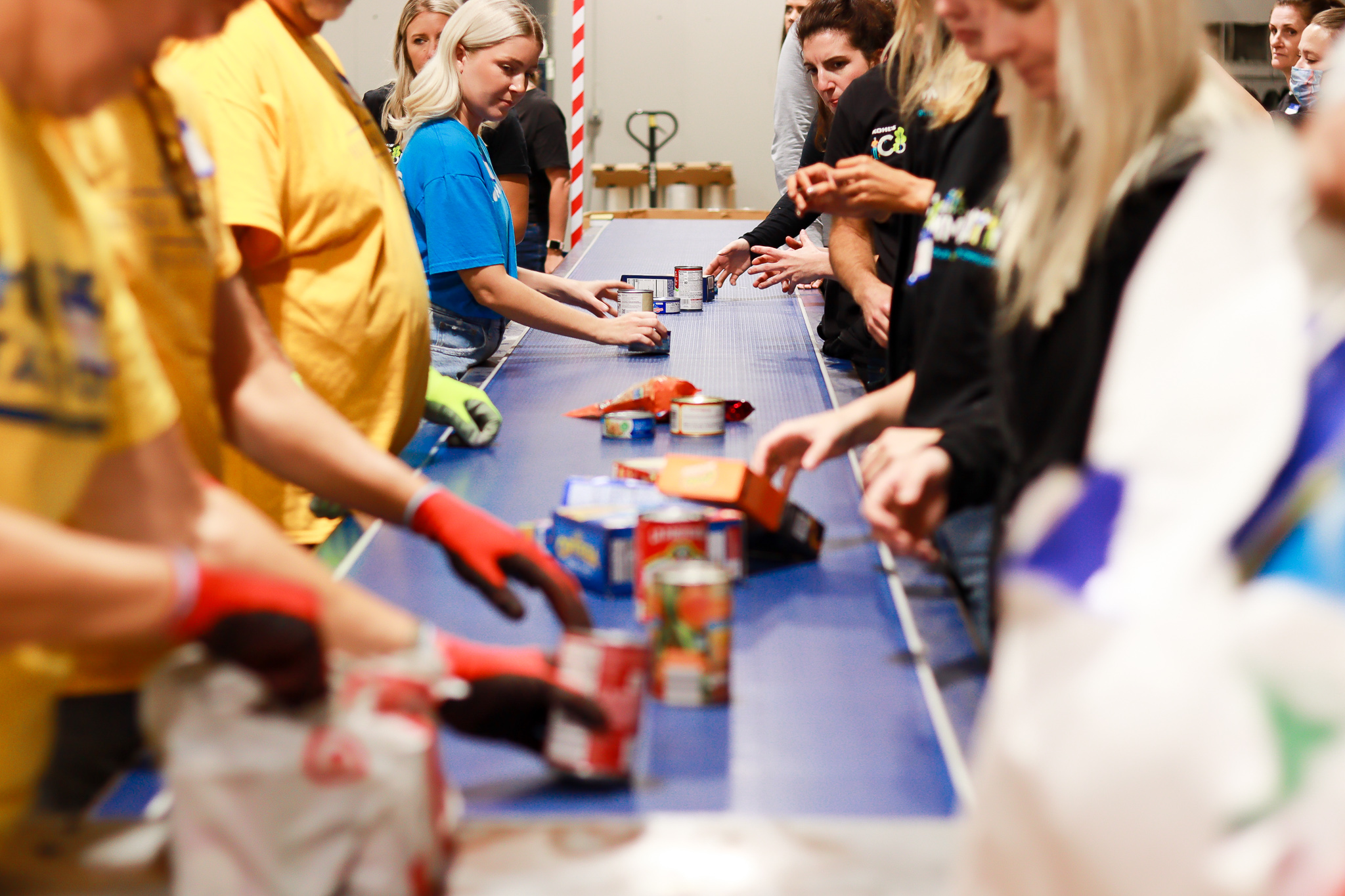 Where: 5000 W. Electric Avenue, West Milwaukee, WI 53219
When: January – March / May-September | Monday-Saturday | Various 3-hr shifts
How Many: Individuals and Groups (25-30)
Who: Volunteers must be 16 years or older, or may be age 12-15 with a chaperone. All volunteers must also be able to lift 30+ pounds; plan for lifting, twisting and bending; and stand for long periods of time.
Apply to volunteer as an individual or group below. This application can be used for all Hunger Task Force volunteer activities.
Already a registered volunteer?
Use our online calendar to view and sign up for a variety of opportunities!