To assure the safety and health of staff, volunteers and the emergency food network, Hunger Task Force is cancelling all scheduled volunteerism starting Tuesday, March 31 until the Safer at Home Executive Order is lifted. Hunger Task Force will utilize staff only to maintain food banking operations.
Hunger Task Force values volunteers as our most appreciated resource. Nonetheless, it is our responsibility to mitigate the spread of COVID-19 to the best of our ability.
Stockbox
Help Hunger Task Force build Stockboxes for local seniors in need. A Stockbox is a box of healthy foods that Hunger Task Force delivers to low- income seniors free of charge. Each box contains 16 nutritious items including rice, cereal, juice, beef stew, pasta and vegetables. Each month, nearly 9,000 boxes are delivered to seniors in Southeastern Wisconsin.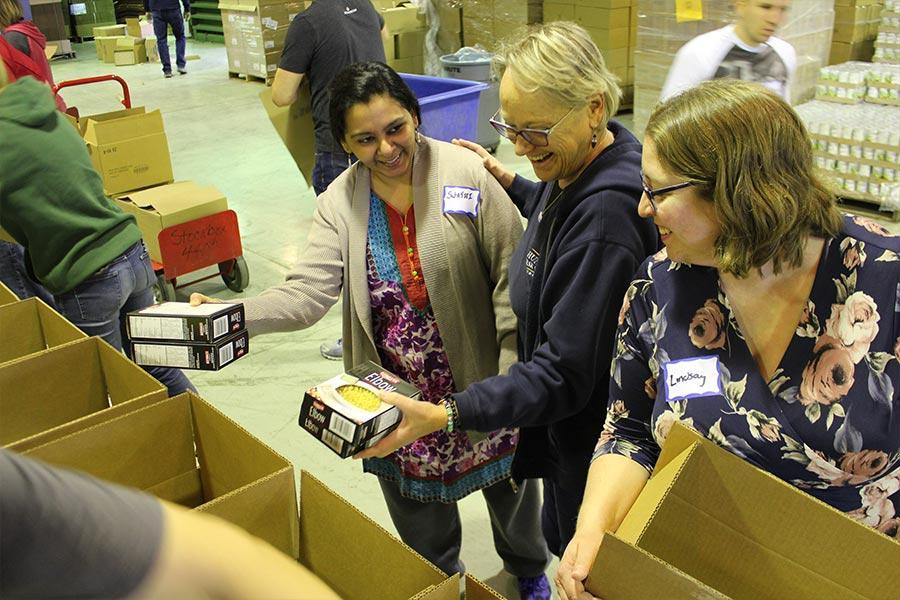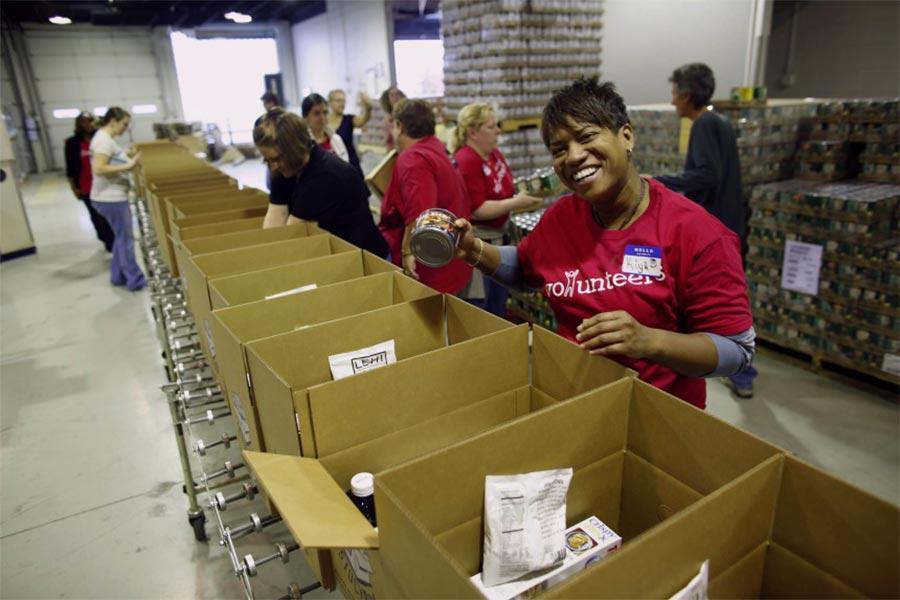 Where: South Distribution Center, 300 E. College Avenue, Milwaukee (MKE Regional Business Park) / INDOOR When: Year-round | Tuesday-Saturday | Various 3-hr shifts How Many: Individuals & Groups (18-20)