Stockbox
Help Hunger Task Force build Stockboxes for local seniors in need. A Stockbox is a box of healthy foods that Hunger Task Force delivers to low- income seniors free of charge. Each box contains nutritious items including rice, cereal, juice, beef stew, pasta and vegetables. Each month, nearly 10,000 boxes are delivered to seniors in Southeastern Wisconsin.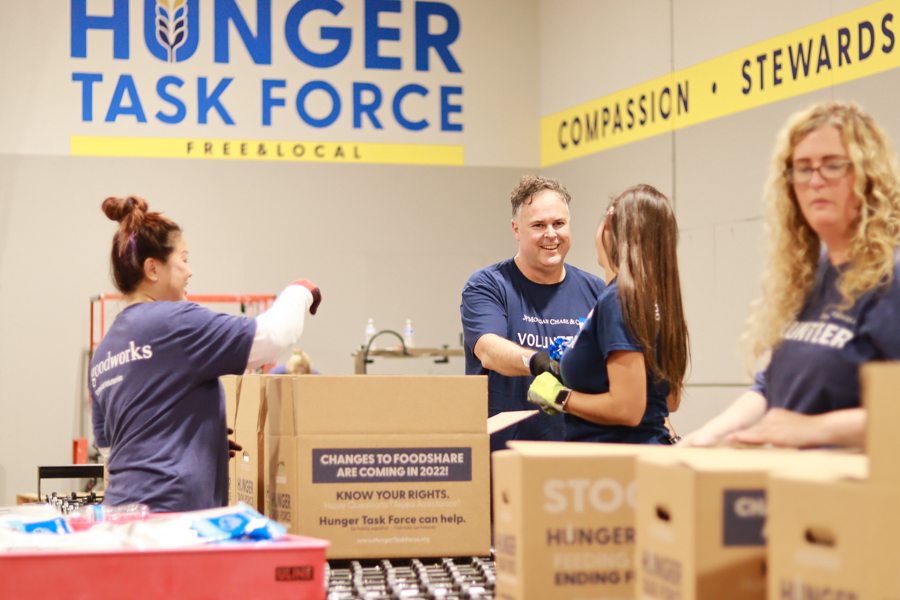 Where: 5000 W. Electric Avenue, West Milwaukee, WI 53219
When: Year-round  | Various 3-hr shifts
How Many: Individuals & Groups (18-20)
Who: Volunteers must be 16 years or older, or may be age 12-15 with a chaperone. All volunteers must also be able to lift 30+ pounds; plan for lifting, twisting and bending; and stand for long periods of time.
Apply to volunteer as an individual or group below. This application can be used for all Hunger Task Force volunteer activities.
Already a registered volunteer?
Use our online calendar to view and sign up for a variety of opportunities!