School Garden
Located at the Hunger Task Force Farm, the School Garden needs seasonal volunteers to help with day-to-day care including weeding, planting, tending and assisting with field trips. With the 28-bed School Garden, Hunger Task Force provides nutrition education to thousands of local students through the Farm-To-School program.
With the help of farmers and volunteers, students learn about growing food in the School Garden and follow fruits and vegetables from planting to harvesting – produce grown in the garden is used in healthy meals in the demonstration kitchen.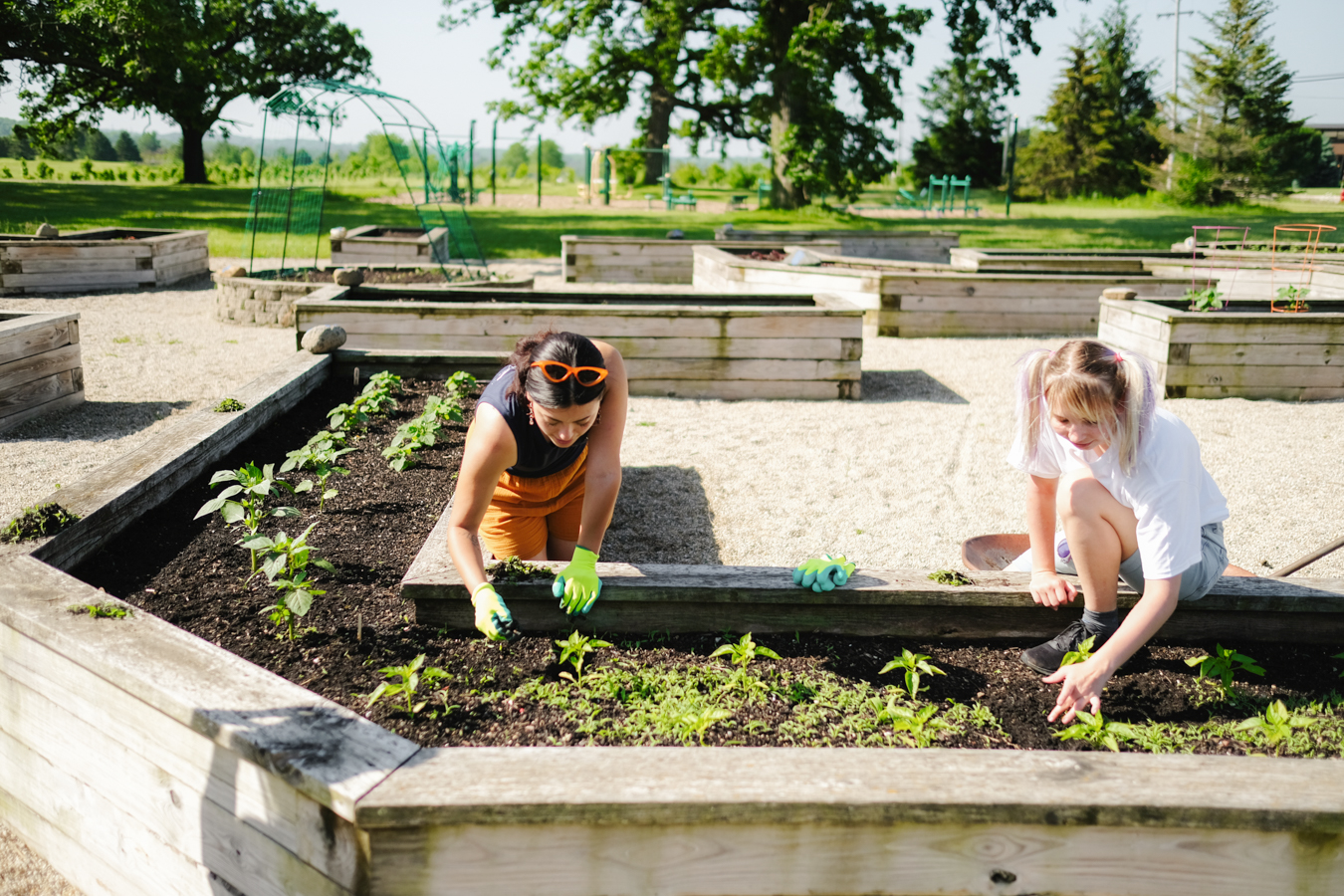 Where: Hunger Task Force Farm, 9000 S. 68 th Street, Franklin (Ryan Rd. & 68 th St.) / OUTDOOR
When: May – October | Monday – Friday | 8:30-11:30 am / 1:00 – 4:00 pm
How Many: Individuals
Who: Volunteers must be 16 years or older, or may be age 12-15 with a chaperone. Plan for lifting, twisting and bending; and stand for long periods of time.
Additional Requirements: Dress appropriately for working outdoors. Layers are recommended, as is clothing that allows maximum flexibility. Closed-toe sturdy shoes must be worn – no sandals.
School Garden volunteer shifts coming soon...
Please check back as we update our online calendar to view and sign up for volunteer shifts in the school garden.