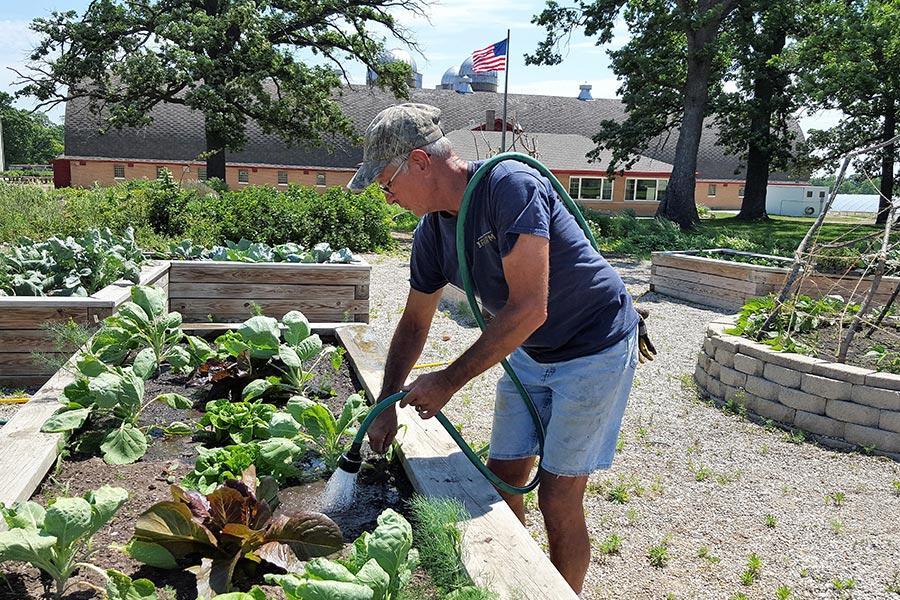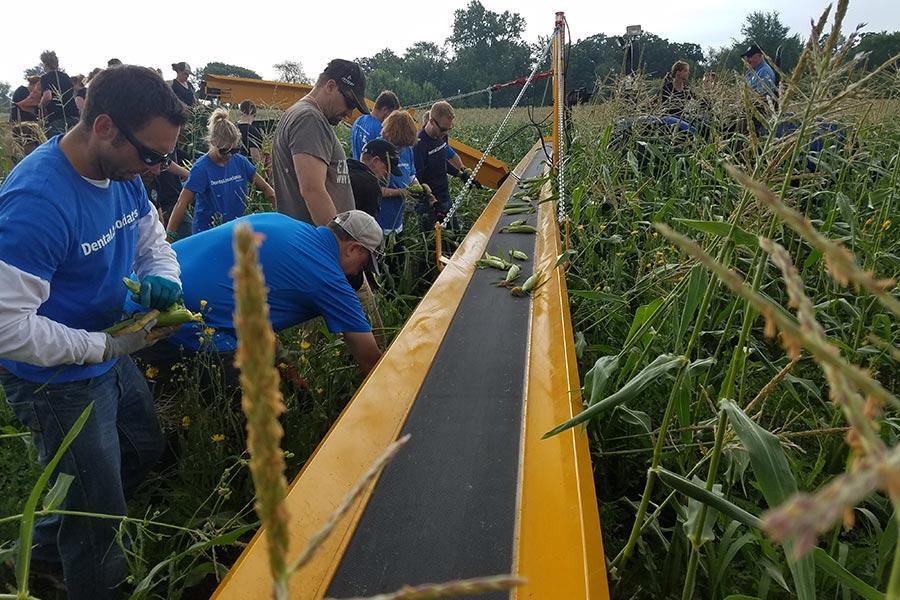 Where: The Farm, 9000 S. 68 th Street, Franklin (Ryan Rd. & 68 th St.) / OUTDOOR
When: May-October | Monday-Saturday | 8:30-11:30 am / 12:30-3:30 pm
How Many: Individuals & Groups (10-50)
Who: Volunteers must be 16 years or older, or may be age 12-15 with a
chaperone. All volunteers must also be able to lift 30+ pounds; plan for lifting,
twisting and bending; and stand for long periods of time.
Additional Requirements: Dress appropriately for working outdoors.
Layers are recommended, as is clothing that allows maximum flexibility.
Closed-toe sturdy shoes must be worn – no sandals.
Apply to volunteer as an individual or group below. This application can
be used for all Hunger Task Force volunteer activities.
Farm Volunteer Hotline
In instances of severe weather, the Hunger Task Force Farm may need to cancel volunteer shifts with little notice. Volunteers should call the Farm Volunteer Hotline in cases where inclement weather may impact that day's schedule. Hotline messages are updated one-hour prior to each shift.
Call: 414-485-5404