Mobile Market
Hunger Task Force and Piggly Wiggly are proud to partner together for the Mobile Market. The market is an active grocery store on wheels offering fresh produce, meat and dairy for purchase to all shoppers. Be a welcoming face and help pack groceries for Mobile Market shoppers who live in Milwaukee's food desert communities.
Volunteers are needed to help greet and assist customers and seniors into the market. There are two steps in and out of the vehicle.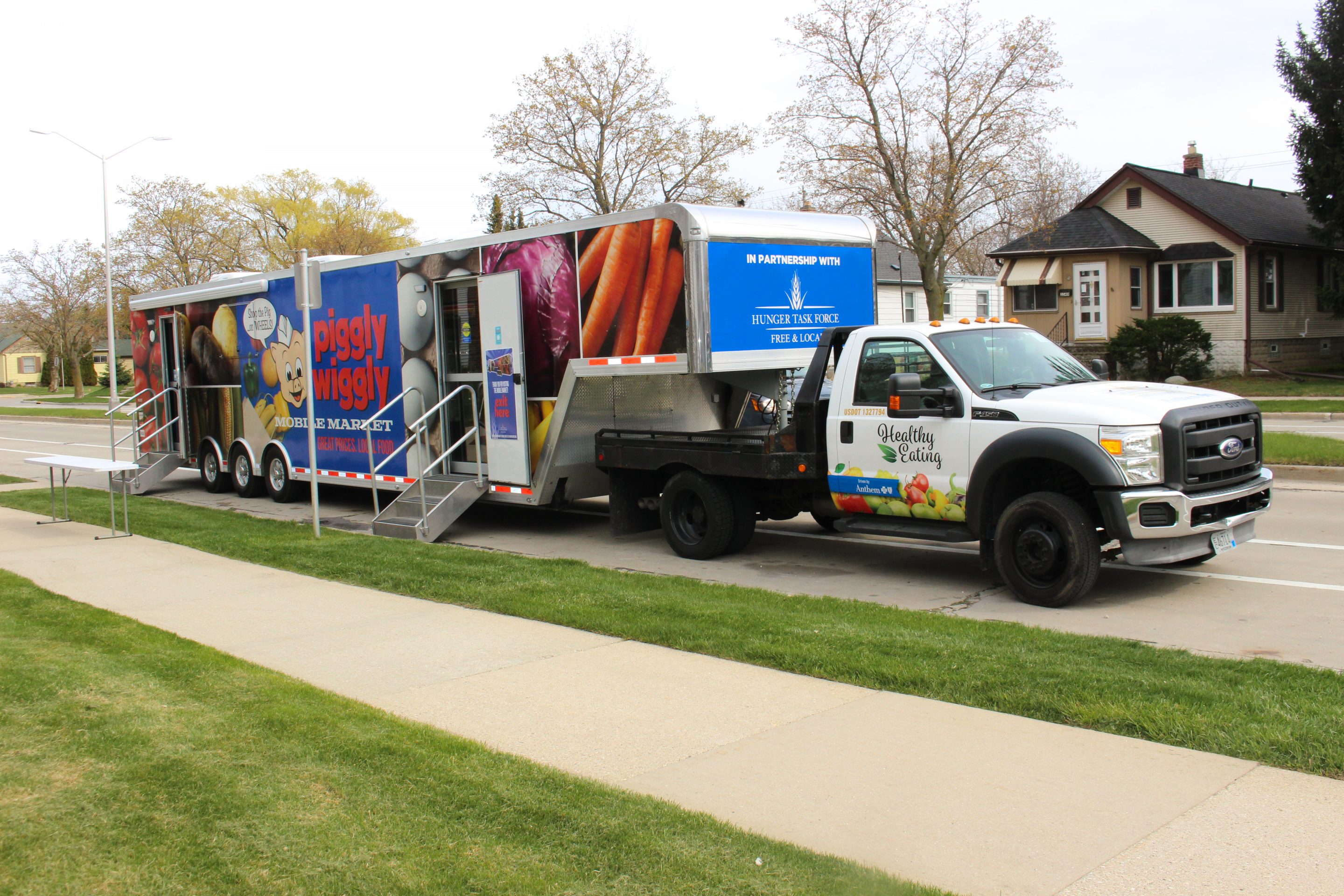 Where: Mobile Market Stops in Milwaukee / OUTDOOR
When: Year-round | Monday-Friday | Various 90-min shifts between 9 am – 5 pm
How Many: Individuals
Who: Volunteers must be 18 years or older. Dress appropriately for
working outdoors and in different types of weather – the Mobile Market
operates rain or shine.
Apply to volunteer as an individual or group below. This application can
be used for all Hunger Task Force volunteer activities.
Already a registered volunteer?
Use our online calendar to view and sign up for a variety of opportunities!