Warehouse
Hunger Task Force needs volunteers in our West Milwaukee headquarters daily to help with day-to-day operations including basic maintenance, sorting items, counting items and accepting donations at the Hunger Task Force loading dock.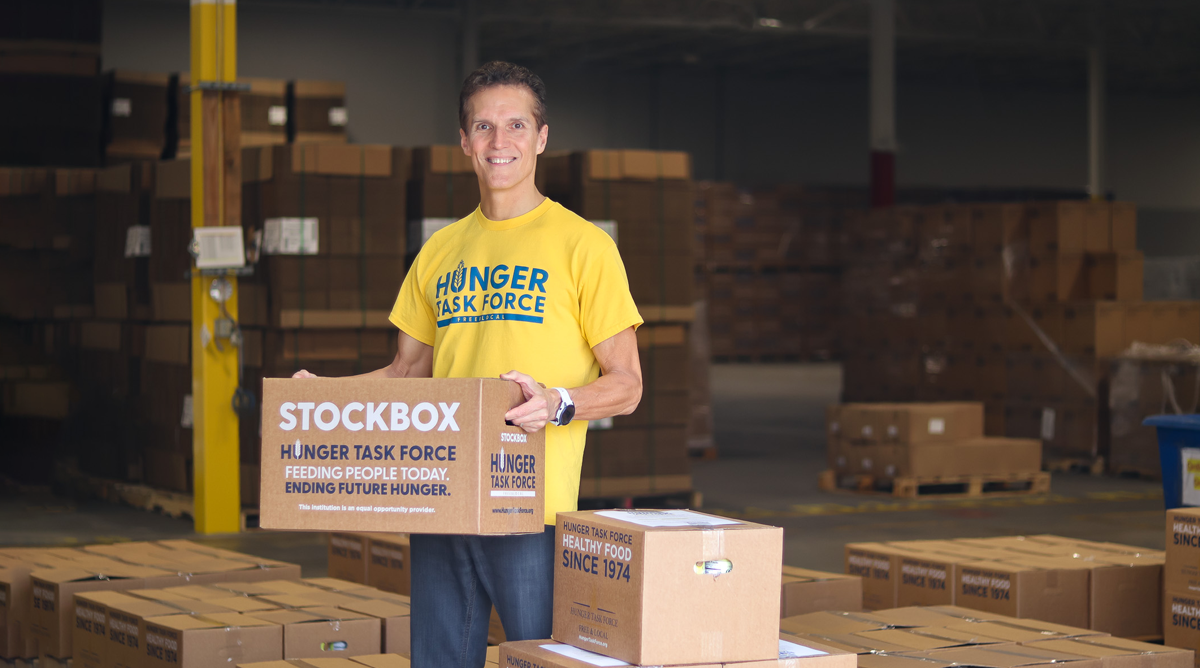 Where: 5000 W. Electric Avenue, West Milwaukee, WI 53219
When: Year-round | Monday-Friday | 9 am–12 pm, 1 pm–5 pm
How Many: Individuals
Who: Volunteers must be 18 years or older. Dress appropriately for working in a warehouse with clothes that can get dirty.
Additional Requirements: All volunteers must also be able to lift 20+ pounds; plan for lifting, twisting and bending; and stand for long periods of time. Closed-toe sturdy shoes must be worn – no sandals.
Apply to volunteer as an individual or group below. This application can be used for all Hunger Task Force volunteer activities.
Already a registered volunteer?
Use our online calendar to view and sign up for a variety of opportunities!