Special Events
Hunger Task Force partners with a lot of fantastic community events both large and small — from Irish Fest to Wisconsin State Fair and Summerfest, individual volunteers and corporate groups allow Hunger Task Force to amplify our efforts collecting food donation and engaging with the community.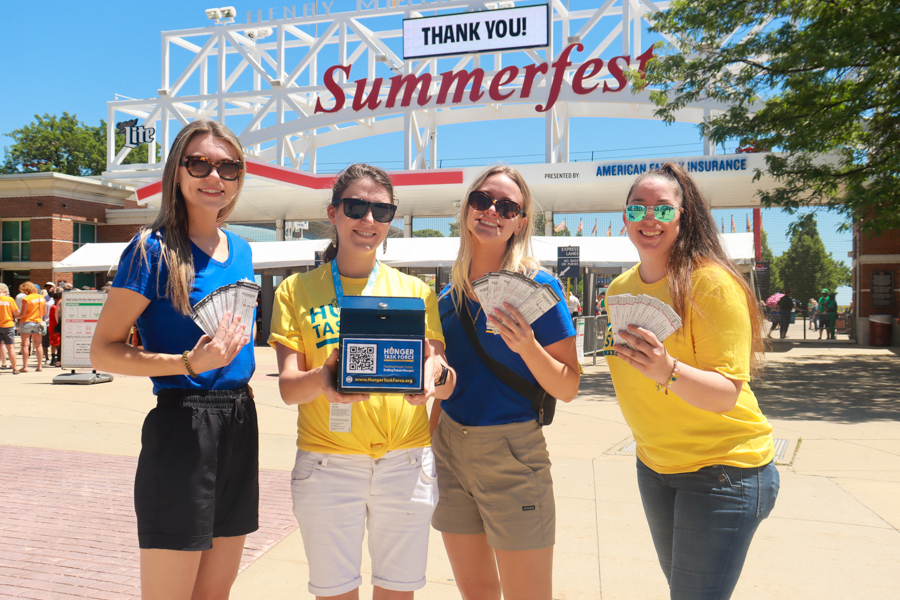 Duties usually include collecting donations and engaging with event attendees. Volunteer responsibilities and shift times vary based on the event.
Where: Various Locations, Downtown, Greater Milwaukee, Suburbs /
INDOOR & OUTDOOR
When: Year-round | Monday-Sunday | Various 2-6-hr shifts
How Many: Individuals & Groups (5-250)
Who: Volunteers must be 16 years or older, or may be age 12-15 with a
chaperone. Depending on the event, volunteers will be asked to wear certain
items or be able to perform certain activities.
Apply to volunteer as an individual or group below. This application can
be used for all Hunger Task Force volunteer activities.
Already a registered volunteer?
Use our online calendar to view and sign up for a variety of opportunities!