Volunteer with Hunger Task Force
Hunger Task Force relies on the help of more than 16,000 generous volunteers every year. From food sorting and building healthy food boxes for seniors to helping individuals shop the Mobile Market and harvesting at The Farm, we need your help.
Explore the array of volunteer opportunities below to learn more about ways to get involved. Fill out a volunteer application now to start the process right away!
As of March 1, 2022, Hunger Task Force has made the use of masks optional for volunteers.
Already a registered volunteer?
Use our online calendar to view and sign up for a variety of opportunities!
Volunteer Tasks & Opportunities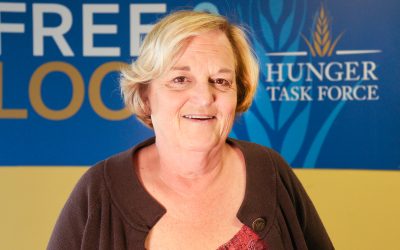 When Jill Valuch's children needed volunteer hours to fulfil the community service requirement at their high school, she got connected with Hunger Task Force. Jill was drawn to the organization and noted that finding an opportunity to fit her interest and skills was a...
read more